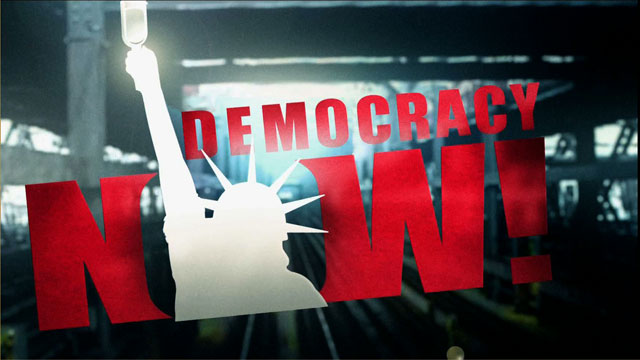 This is viewer supported news. Please do your part today.
Donate
Topics
---
Guests
John Pilger
Australian investigative journalist, bestselling author, and documentary filmmaker. He has a new book out, "Freedom Next Time: Resisting the Empire," which looks at the struggle for freedom in Afghanistan, Diego Garcia, India, Palestine, and South Africa. He has also just come out with a new film, "The War on Democracy," set in the US and Latin America.
---
Workers in Vietnam, mostly women as young as 14 years old, toil to make over a million Nike shoes a month and earning $1.60 per day. The cost of simple meals is over $2.00 per day. Corporal punishment is common in these factories. Nike officials are reluctant to change conditions in these contract factories. Nguyen and Ballinger discuss experiences with workers at Nike factories and Nike public relations.
Segment Subjects (keywords for the segment): Vietnam, Nike, Nguyen, Ballinger, sweatshop, Global Exchange
---