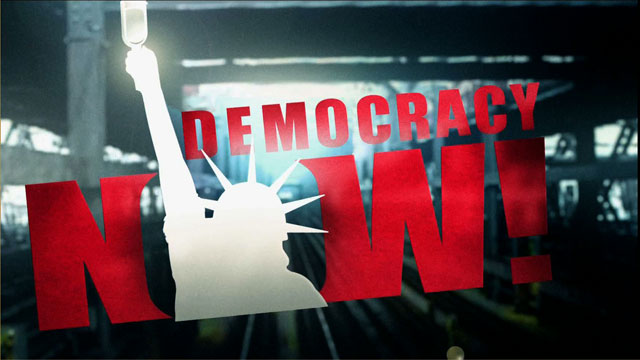 Media Options
Topics
---
Guests
Salim Lone

a columnist for the Daily Nation in Kenya and a former spokesperson for the UN mission in Iraq.

Dennis Bernstein

A journalist and producer of the daily news magazine Flashpoints out in our sister stations KPFA in Berkeley. Dennis co-authored People of the Opiate: Burma's Dictatorship of Drugs Touches Everything, Even the CIA, the cover story in the December 16th issue of The Nation magazine.

DR. THAUNG HTUN

The UN representative of the National Coalition Government of the Union of Burma.
In recent weeks, Burma's military leadership has launched attacks on the only remaining ethnic group that his resisted the dictatorship — the Karens and their organization the Karen National Union. Thousands have fled their homes and villages, fleeing toward neighboring Thailand.
Groups ranging from Amnesty International to the U.S. Refugee Committee have condemned the offensive by Burma's State Law and Order Restoration Council known as SLORC.
Meanwhile, here in New York, Burmese democracy activists are taking their fight to the New York City Council. The government-in-exile wants the largest city in the United States to cut all ties with companies doing business in the southeast Asian country.
Here to discuss recent developments in Burma and the United States are two guests.
---