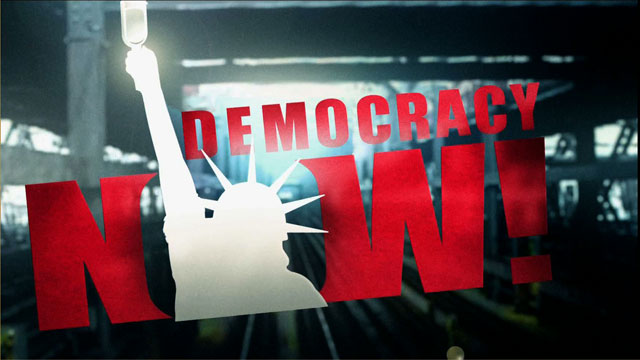 Media Options
Today, we continue with our second week of airing
commentaries by journalist and author Mumia Abu-Jamal. But
before we hear from death row, we wanted to give an update on
the situation with Temple University in Philadelphia,
Pennsylvania.
At Temple, thousands of phone calls, faxes and letters have
poured into the university's administrative offices protesting
the cancellation of "Democracy Now!" and urging the university
to put the show back on the air. Those calls have been echoed by
many free speech groups and press associations, including the
ACLU, Fairness and Accuracy In Reporting, PEN America
Center, and the Society of Professional Journalists. The
Philadelphia Daily News also condemned the move.
And today in Philadelphia, area residents are holding a
demonstration in front of the Temple president's office
condemning the censorship and demanding that "Democracy
Now!" be restored to the airwaves. Tomorrow on Democracy
Now! we'll bring you many of those voices at the
demonstration.
Guest Via TAPE: Don Rush, of Pacifica Nightly News.
TAPE: SISTER HELEN PREJEAN, author and death penalty
abolitionist.
TAPE: MUMIA ABU-JAMAL, a prisoner on Pennsylvania's
death row.
---