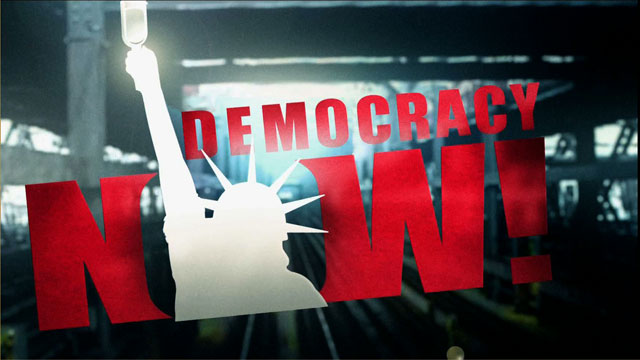 Media Options
Tens of thousands of strawberry workers, their families and
supporters, including AFL-CIO leader John Sweeney, staged a
massive rally yesterday in Watsonville, California.
The issue — fairness for the 20,000 strawberry pickers in
California, who produce about 80 percent of the country's
crop. The pickers say they work at very low pay with little
protection against dangerous pesticides. Many of the women
workers say that sexual harassment is common.
Led by the United Farmworkers Union, the strawberry workers
are now demanding "5 cents for fairness." They say that the
handful of industry corporations that bring in $650 million
a year can afford to pay pickers 5 cents more per pint of
strawberries.
It was no accident that AFL-CIO President John Sweeney was
in Watsonville yesterday. The strawberry worker's campaign
is just one example of a new drive by the AFL-CIO leadership
to revitalize the trade union movement.
GUEST:
ELAINE BERNARD, a labor activist, educator and a
founding member of the both the New Party and Labor Party.
Presently, she is the executive director of the trade union
program at Harvard University, the oldest labor leadership
program in the United States.
---