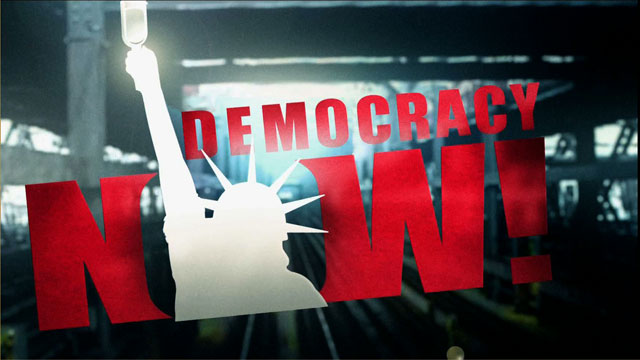 Media Options
Topics
---
Guests
Vanessa Redgrave

award winning British actress and activist. She has won innumerable awards for several of her films including "Julia," "Playing for Time," "Howard's End", and "Morgan: A Suitable Case for Treatment." She received the Donostia Lifetime Achievement Award at the 1999 San Sebastian International Film Festival. She is also a reknowned stage actress and is currently starring on Broadway in the one-woman show, "The Year of Magical Thinking," a personal memoir of loss writen by Joan Didion. She is also an engaged political activist, committed to ending injustice, war, and poverty around the world. She is currently a UNICEF Goodwill Ambassador, was part of the radical workers party in Britian in the 1970s, and was one of the first celebrities to publicly defend Palestinian rights and criticize Zionism.

Carlo Nero

director of "The Fever" and Vanessa Redgrave's son. He has written and directed a number of award-winning short films and documentaries.
Last June, a truck bomb parked outside a US military base in
Dhahran, Saudi Arabia, killed 19 US servicemen and wounded
400 people. Now, the Canadian government is holding two
Saudi men that it claims were involved in the bombing.
Canadian intelligence officials say that one of the men, 28-year-
old Hani Abdel-Rahim Hussein al-Sayegh, was a driver who
helped set up the bombing. They also say that his affiliation
with an Iranian-backed organization in Saudi Arabia links the
bombing to Tehran.
GUEST:
HUSSEIN IBISH, an Amherst, Massachusetts-based
freelance journalist who has written extensively on the Middle
East. He also hosts a radio program called "Voices of the Third
World" in Amherst.
---