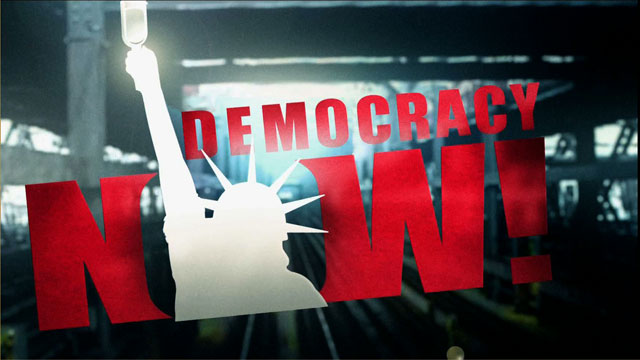 Media Options
Guests
John Gibler

Independent journalist and Global Exchange Human Rights Fellow, reporting from Oaxaca.
Alongside the campaign finance and Whitewater scandals, lies
yet another political time bomb that could also spell serious
trouble for the White House — the case of the former assistant
attorney general and Clinton confidante Webster Hubbell.
An Arkansas friend of the Clintons and a law partner of Hillary
Rodham Clinton at the Rose law firm, Webster Hubbell
resigned from his Justice Department post in 1994 after being
charged with the fraudulent billing of clients. He pleaded
guilty to the charge and was sent to jail in 1995.
But just before he was indicted, Webster Hubbell was hired by
the Lippo Group — an Indonesian conglomerate with close ties
to Indonesian dictator Suharto. And yesterday, two senior
White House officials conceded they had tried to find work for
Hubbell after he resigned.
The implication is that the White House sought lucrative work
for Hubbell in order to keep him from talking to Independent
Counsel Kenneth Starr.
GUEST:
GLEN SIMPSON, a reporter for The Wall Street Journal
who has been covering the unfolding scandal.
---