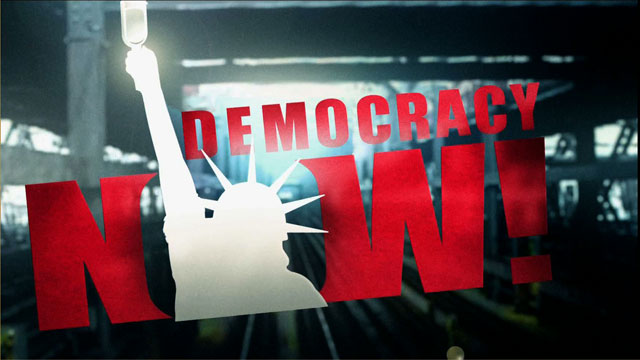 Media Options
Guests
Joseph Wilson

Husband of outed undercover CIA operative Valerie Plame. His book is called "The Politics of Truth: Inside the Lies that Led to War and Betrayed My Wife's CIA Identity." Wilson was the acting US ambassador to Iraq before the 1991 Gulf War and was the last US official to meet with Saddam Hussein before the war began.
New Mexicans went to polls to elect a new congressman to replace Bill Richardson who gave up his seat to be the ambassador to the United Nations. The race saw the emergence of a powerful Green Party Candidate, Carol Miller. Carol Miller joins Amy to discuss the results of the election that in the end elected a conservative republican as well as the status of third party politics in the United States.
GUEST:
Carol Miller–Green Party New Mexican congressional candidate.
---