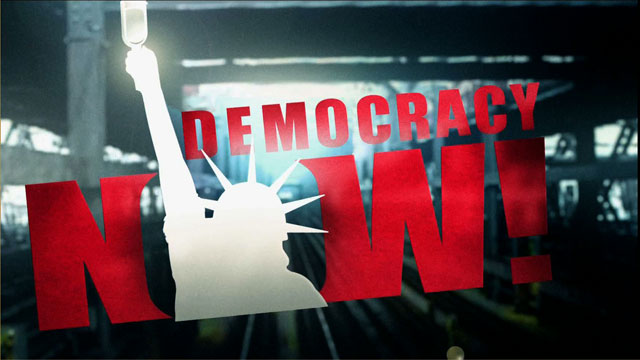 This is viewer supported news. Please do your part today.
Donate
Daoud Kuttab, a United States citizen and Pacifica journalist based in the West Bank has been jailed by Yasser Arafat's Palestinian Authority. Amy is joined by Daoud's brother Sam Kuttab to speak about the jailing of his brother. Daoud Kuttab has been jailed for broadcasting reports considered too critical of the Palestinian government. Sam speaks about the need for rule of law within the Palestinian territories.
GUEST:
- Sam Kuttab–Brother of jailed Pacifica reporter Daoud Kuttab and Spokesman for the Palestinian-American Congress.
---