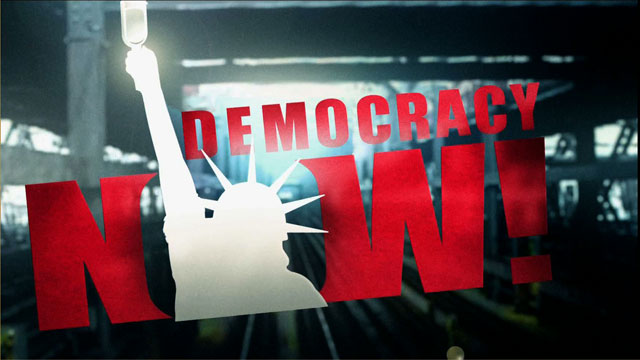 Topics
---
Guests
Chris Adams

Director of Georgia Capital Defender, a public office providing representation and support in death penalty cases. Co-Chair National Association of Criminal Defense Lawyers Death Penalty committee.
---
The government of Burma this week launched a crackdown on pro-democracy activists, arresting at least 50 members of Nobel Peace Prize winner Mrs Aung San Suu Kyi's political party — the National League for Democracy.
The arrests came as US sanctions against the military regime of Burma —-
known as SLORC -— came into effect this week. The Clinton administration
has banned new investment in Burma, but continues to allow American
business contracts to remain in force, including a one billion
dollar natural gas pipeline being developed by the California oil company Unocal.
Here to update us on the situation in Burma is Zarni, the coordinator of the
Free Burma Coalition, a coalition of hundreds of groups working in support of the National League for Democracy, Aung San Suu Kyi's party. They've
already persuaded 20 US companies to pull out of Burma including Pepsi,
Apple Computer, and Budweiser. Their website is www.freeburma.org
GUEST: ZARNI, the coordinator of the Free Burma Coalition, a coalition of
hundreds of groups working in support the National League for Democracy,
Aung San Suu Chi's party. They've already persuaded 20 US companies to
pull out of Burma including Pepsi, Apple Computer, and Budweiser. Their
website is www.freeburma.org
---