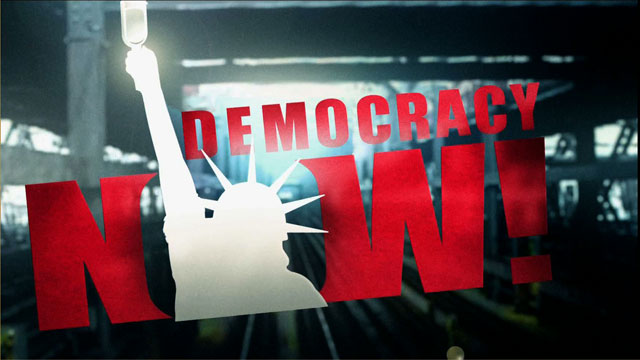 This is viewer supported news. Please do your part today.
Donate
Guests
Ward Churchill
He was just terminated from his tenured post as Professor of Ethnic Studies at the University of Colorado, Boulder. Churchill is an activist and author of a number of books on genocide against Native Americans and the US government's COINTELPRO program.
---
A discussion on the Human Genome Diversity Project. We listen to an excerpt from the "Gene Hunters", and follow scientists in Colombia searching for human genetic material. They are looking to build up a gene bank, and are in the back woods of Colombia looking for indigenous people who are genetically unique. They meet some resistance from those indigenous people they meet. The scientists tell them they are doing disease testing and often never explain the gene bank project to those whose blood is being used.
---