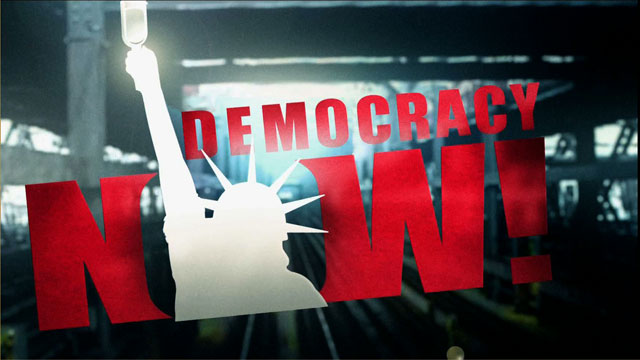 This is viewer supported news. Please do your part today.
Donate
President Clinton will visit Mexico later today. It will be his first visit to a Latin American country. Representatives of Zapatista guerilla movement have released statements that Clinton is not welcome in Mexico. Amy is joined by Enrique Somo to discuss the significance to Cinco de Mayo in Mexico as well as Mexican-American relations. Amy is later joined by Hector de la Cueva to speak about the effects of NAFTA.
GUESTS:
- Enrique Somo–US corespondent for the magazine Proceso. - Hector de la Cueva–Works with Silas, a Mexico City group that works with trade unions.
---