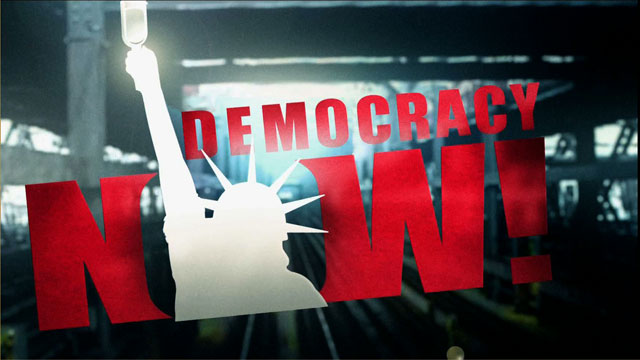 This is viewer supported news. Please do your part today.
Donate
Today is the forth anniversary of the Nigerian elections that were won by Moshood Abiola of the Social Democratic Party. Abiola was jailed by the government and he remains imprisoned today. Amy is joined by Dr. Owen Wiwa. Dr. Wiwa is the brother of the author Ken Saro-Wiwa, a renowned writer executed by the government two years ago. Dr. Wiwa spoke about the Nigerian experience and the involvement with foreign oil companies in the flow of power in Nigeria. Amy is later joined by Hafsat Abiola, the daughter of Moshood Abiola to speak about the jailing of her father by dictator Sani Abacha, and what American leaders can do to promote democracy in Nigeria.
GUESTS:
- Dr. Owen Wiwa–Brother of renowned writer and environmental campaigner, Ken Saro-Wiwa who was executed by the military dictatorship. - Hafsat Abiola–Daughter of jailed Nigerian president Moshood Abiola.
---