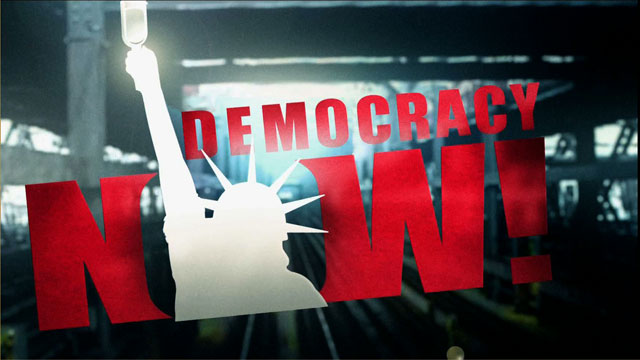 Media Options
Sirhan Sirhan, the man convicted of killing Robert F. Kennedy, will face his 10th parole hearing today. On June 4, 1968, just after he had declared victory in the California presidential primary, Robert Kennedy was gunned down in the kitchen of the Ambassador Hotel in Los Angeles. Captured a few feet away, gun in hand, was a young Palestinian-American named Sirhan Sirhan. The police declared the case open and shut, and Sirhan was eventually found guilty and sentenced to life in prison.
But this version of events has come under renewed challenge. Investigative journalist Bill Klaber and political science professor Philip Melanson have just published a new book called Shadow Play: The Murder of Robert F. Kennedy, The Trial of Sirhan Sirhan, and the Failure of American Justice. The authors challenge a number of key assumptions about the Kennedy assassination.
Today, we're going to take an extended look at the murder of the man many believed would have become president. Guests are:
• Bill Klaber, the author • Professor Philip Melanson of the University of Massachusetts, Dartmouth. • Robert Blair Kaiser, the author of
RFK
Must Die, a book arguing that Sirhan Sirhan was indeed the only killer of Robert Kennedy. Robert Kaiser worked closely with Sirhan's defense team. • Paul Schrade, a campaign staffer and friend of Robert Kennedy who was shot and wounded during the 1968 attack on Kennedy in the Ambassador Hotel in Los Angeles. • William Bailey, a former
FBI
agent who investigated the murder and presently a professor at Gloucester County College in New Jersey.
---