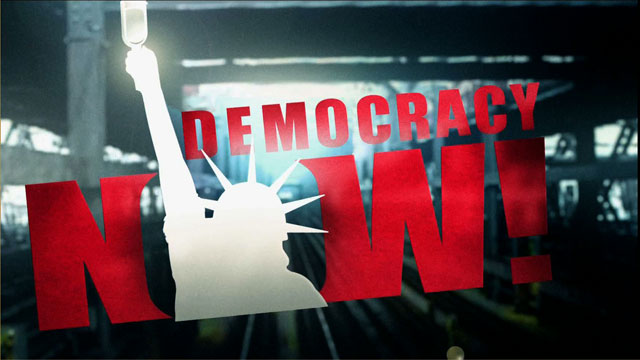 Media Options
Guests
Nir Rosen

independent journalist and the author of "In the Belly of the Green Bird: The Triumph of the Martyrs in Iraq." He is a fellow at the New America Foundation and has reported extensively from Iraq since the US-led invasion in 2003.
Yesterday, a London judge ruled that part-time bartender Helen Steel and former postal worker David Morris had libeled McDonalds when they handed out a fact sheet seven years ago called "What's Wrong With McDonald's?" The pamphlet criticized the food chain's environmental record and questioned the nutritional value of burger and fries.
But after a three year trial and six months of deliberation, the judge only awarded McDonalds about $185,000 in damages and in many areas agreed with some of the defendants' criticisms. Joining us today from London to talk about the case is Helen Steel, one of the activists who was sued by McDonald's. For more information on the Internet visit McSpotlight.
---