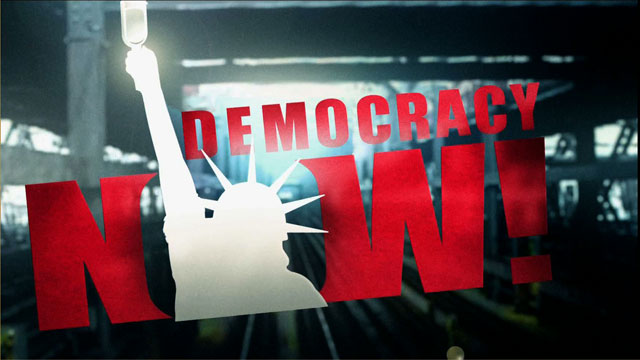 Media Options
Guests
Amiri Baraka

Max Roach's biographer and acclaimed poet, playwright, music historian, and activist. In 1992, Baraka worked with Max Roach to compose an opera called "The Life and Life of Bumpy Johnson."

Phil Schaap

award-winning jazz historian, radio host, and reissue producer. He is the host of "Bird Flight," a daily radio program devoted to the music of Charlie Parker. Birdflight is broadcast on WKCR out of Columbia University at 89.3 FM. Schaap also teaches jazz history at the Lincoln Center in New York.
Spanning over seven million square kilometers throughout nine countries, the Amazon Basin, the world's largest tropical rainforest, is home to nearly half of the earth's species and holds one-fifth of all its fresh water. It is estimated that somewhere between 10 and 20 percent of the Amazon rainforest has already been destroyed.
When the last Earth Summit was held five years ago in Rio de Janeiro, Brazil, the destruction of the Amazon rainforest was one of the hottest issues of the day. Pop stars, politicians and Hollywood actors and actresses jostled with each other for the best photo-ops to proclaim their allegiance to saving the so-called Lungs of the Earth.
But in a new report released this week, environmentalists charge that the destruction of the Amazon rainforest has dramatically increased in recent years.
Guests:
• Atossa Soltani, the director of Amazon Watch and one of the authors of a new report, Arteries for Global Trade: Consequences for Amazonia, on large infrastructure projects that are threatening millions of acres of rainforest and indigenous areas.
• Prathap Chatterjee, an environmental reporter with Inter Press Service Third World News Agency. He's spent much of the last six months in the Amazon region, mostly in Peru and Brazil.
---