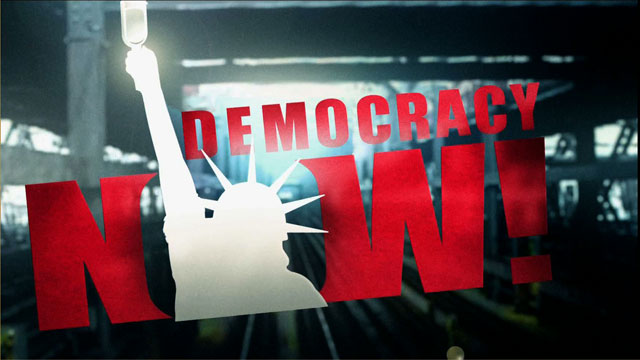 This is viewer supported news. Please do your part today.
Donate
Topics
---
Guests
Alan Snitow
Co-director of "Thirst" – the award-winning 2004 PBS documentary on water privatization in Bolivia, India, and the United States. He is also a board member of Food and Water Watch and co-author of "Thirst: Fighting the Corporate Theft of Our Water."
---
Democracy Now takes a special look at the trans-Atlantic slave trade. The new book Spirits of the Passage tells the story of the Henrietta Marie, the only slave ship to crash while being used as such. One of the authors of the book, Rosemarie Robotham, joins Amy to discuss the book and history of the trans-Atlantic slave trade.
GUEST:
- Rosemarie Robotham–author of Spirits of the Passage
---