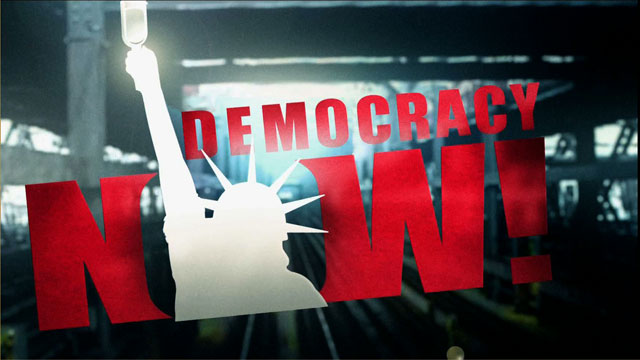 Media Options
Guests
Rick Rowley

independent filmmaker with Big Noise films. . He was in Jordan and Iraq earlier this summer and interviewed Abdul Sattar Abu Risha.
---
Links
One year after TWA Flight 800 exploded off the coast of Long Island, New York, killing all 230 people on board, the fall-out from the crash is still being felt. Investigators have still not definitively found the reason for the explosion although early theories targeted Arabs and Arab-Americans as the perpetrators of a terrorist bombing.
Despite the fact that the crash was caused by a mechanical failure, recommendations to improve airline safety have barely been implemented. But one new step has been taken by government and airline authorities — the use of airport profiling which singles out certain people for heightened scrutiny at the airport check-in counter.
Taped excerpts:
• Dan Rather of CBS News
• Ted Koppel of ABC's Nightline
• A local newscast
• Cable television's Charles Grodin
Guests:
• Houeida Saad, director of Legal Services at the American-Arab Anti-Discrimination Committee, a civil rights organization representing the interests of Americans of Arab descent.
• Dr. Hassan Abbas.
---