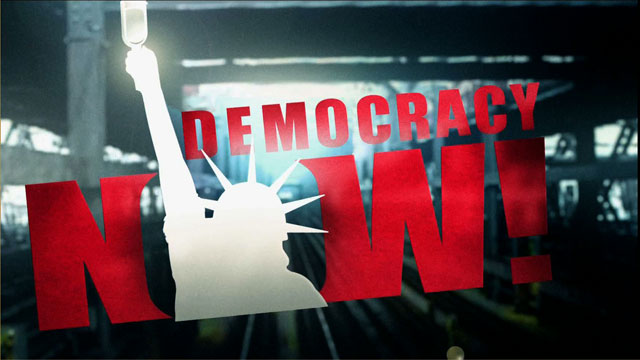 Media Options
The shooting death earlier this year of an 18-year-old goat herder by a secret US Marine anti-drug squad in the small farming town of Redford, Texas, has sparked renewed controversy over the increasing US military presence along the Texas-Mexico border.
On May 20, Ezequiel Hernandez was shot by Marines from the Joint Task Force Six (
JTF
-6), a military force established to crack down on illegal drug activities on the US border. The Hernandez shooting was the second on the border this year involving
JTF
-6 and the first fatality since the program was launched in 1989. Last week a delegation from Redford came to Washington to protest the growing militarization of the US-Mexico border and to call for Congressional hearings into the May 20th shooting.
Guests:
• Enrique Madrid, the Archeological Steward for Texas Historical Commission who has won a number of archeological and historical preservation awards. He was born in Redford.
• Father Mel La Folette, a retired Episcopal priest and a Redford resident for the past 14 years. He was named Texas Rural Minister of the Year in 1990 and is a founding member and the current Secretary Treasurer of the Big Bend International Dairy Goat Association.
• Jesus Valenzuela, a farm laborer and a cousin to the Ezequiel Hernandez family. He is the current president of the Big Bend International Dairy Goat Association.
---