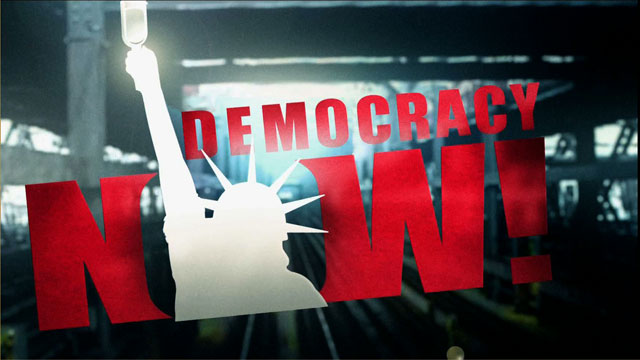 Media Options
Topics
---
Guests
Simon Retallack

head of the Climate Change Team at the Institute for Public Policy Research in Britain. He is the co-author of the new report "Positive Energy: Harnessing People Power to Prevent Climate Change."
Just three short months ago, Peruvian President Alberto Fujimori was hailed all over the world for his attack on the Japanese Embassy residence that ended a long hostage crisis. But now, Fujimori's popularity has hit rock bottom and his government is falling apart. Strikes and protest have hit the capital Lima and the Foreign Minister, the Defense Minister and the Justice Minister all resigned last week.
Fujimori was sharply criticized internationally for stripping media owner Baruch Ivcher of his citizenship after he published reports of widespread government spying on leading journalists, business executives and politicians.
Guest:
• Javier Diaz Canseco, an opposition Peruvian Congressmember with the United Left block.
---