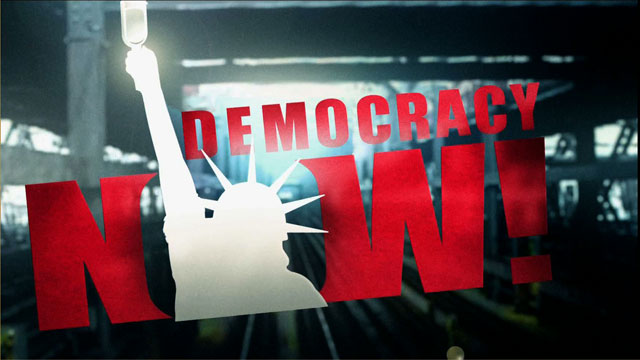 This is viewer supported news. Please do your part today.
Donate
Guests
Curtis Muhammad
a native of New Orleans and a longtime activist. He is a member of People's Organizing Committee.
---
The Senate yesterday opened the long-awaited hearings into the campaign finance abuses of the 1996 election campaign. Senator Fred Thompson, the chair of the Governmental Affairs Committee that is holding the month-long hearings, opened yesterday's session with a charge that the Chinese government sought to subvert the American electoral process by pouring illegal campaign contributions into the 1996 presidential election. Senator John Glenn, the ranking Democrat on the committee, stunned the hearings by disclosing that John Huang, a central figure in questionable Democratic Party fundraising practices, had agreed to testify before the committee if given a limited grant of immunity from prosecution.
Taped statements from:
• Senator Fred Thompson, a Republican from Tennessee and the chair of the Governmental Affairs Committee.
• Senator John Glenn, a Democrat from Ohio. He has been in office since 1974.
• Senator Robert Bennet, a Republican from Utah.
• Senator Arlen Specter, a Republican from Pennsylvania.
• Senator Daniel Akaka, a Democrat from Hawaii.
---