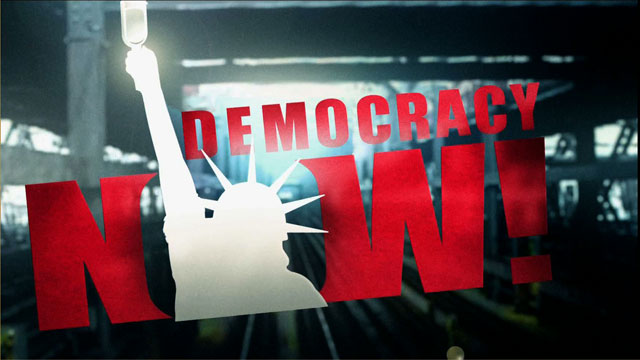 Media Options
Topics
---
Guests
Ann Wright

Retired Army Colonel and former U.S. diplomat. She was denied entry into Canada on Wednesday by Canadian Border agents.
When Ireland won independence from British rule in 1921, six counties in the north of the country were carved out and remained under the control of London. The six counties were specifically chosen because they contained a Protestant majority. The Protestants had enjoyed economic and political privileges since their ancestors settled in the region and established plantations and other businesses in the 17th and 18th centuries. But they saw their interests threatened by a unified Ireland and insisted on remaining part of Britain.
Since partition, the Catholic community in Northern Ireland has demanded a re-unified Ireland and an end to the discriminatory practices of the ruling Protestant community, who are known variously as Loyalists or Unionists. For the last 35 years, the Irish Republican Army has led an armed campaign to oust the British and establish unity with the Irish Free State. At the same time, Unionist armed groups have also emerged, regularly attacking Catholic targets.
Now the IRA, after much jockeying, has declared a cease-fire and talks are set to begin on September 15 between the British government, the Irish government and Sinn Fein, which is the legal political party closely tied to the IRA. Still unresolved is whether the Unionists will join the talks, notably the largest political group in Northern Ireland. The Ulster Unionist Party is led by David Trimble.
Taped interview:
• Gerry Adams, Sinn Fein leader as interviewed by Pacifica correspondent Jim Dee.
---