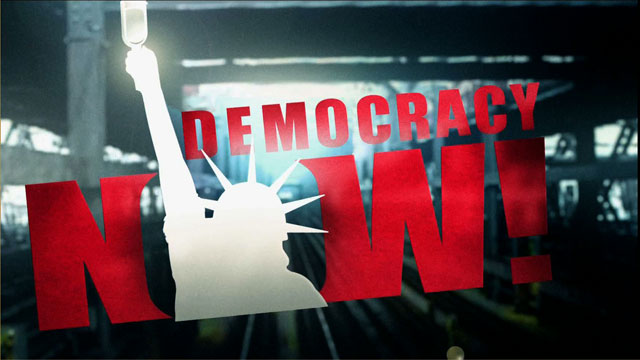 This is viewer supported news. Please do your part today.
Donate
Topics
---
Guests
Tariq Ali
Acclaimed British-Pakistani historian, novelist, political campaigner, and commentator. He is one of the editors of the New Left Review and the author of a dozen books on South Asia, the Middle East, Latin America, Islamic history, empire, and resistance. His story of the 1979 coup in Pakistan was published last year and the stage adaptation opens next week in New York. It's called "The Leopard and the Fox: A Pakistani Tragedy."
---
The crisis in the New York police department sparked by the allegations of a brutal torture of a Haitian immigrant deepened yesterday. The two top officers of the station house at the center of the controversy were reassigned and ten other officers were placed on desk duty. One officer, Justin Volpe, faces charges of aggravated sexual abuse and first-degree assault.
Still, community leaders demanded more action yesterday and New York Mayor Rudolph Giuliani, who has been closely identified with the police, was scrambling to contain the political damage to his re-election bid later this year. Abner Louima, a 30-year-old security guard and recent immigrant from Haiti, alleges that officers arrested him early Saturday morning, took him to a bathroom in the police department, pulled his pants down, and shoved the wooden handle of a toilet plunger up his rectum and then into his mouth, all the while shouting racial slurs.
Taped statements:
• Abner Louima, a 30-year-old security guard and recent immigrant from Haiti, spoke yesterday from a hospital bed.
• Dr. Jean Claude Compas, the personal physician of Abner Louima, speaking at a news conference yesterday in Brooklyn.
• Mrs. Vincent, who worships at the same church as Abner Louima, says she was shocked when she heard his name on the radio this week.
---