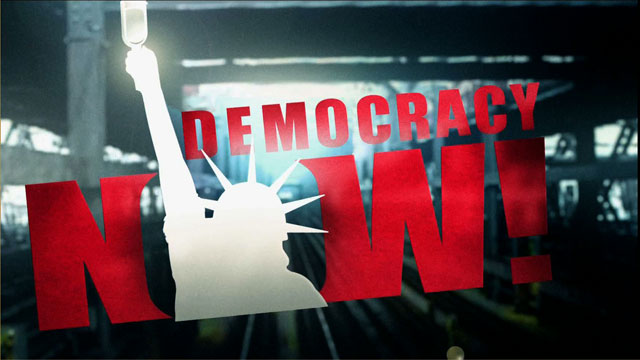 Media Options
Guests
Ted Glick

One of the organizers of Monday's No War, No Warming protest. He is Coordinator of the U.S. Climate Emergency Council on the fiftieth day of a Climate Emergency Fast.
Dow Corning this week offered to pay $2.4 billion to settle some 400,000 injury claims resulting from faulty breast implants. Dow Corning's offer was part of a $3.7 billion plan the company had drawn up in an effort to resolve its bankruptcy case. In May 1995, the company filed for Chapter 11 bankruptcy saying it was staggering under the burden of litigating thousands of personal injury lawsuits from people claiming to be harmed by breast implants as well as testicular, penile, and hip implants manufactured by Dow Corning.
Guests
• Ed Blizzard, an attorney for the Tort Claimants Committee, a group that represents approximately 400,000 women who say they have been harmed by breast implants.
• Elizabeth Price, an associate professor of law at the Detroit College of Law at Michigan State University in East Lansing, Michigan.
---