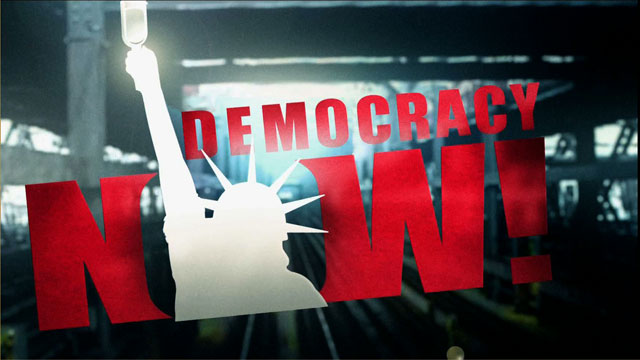 Media Options
Guests
Juan Cole

professor of History at the University of Michigan. He runs an analytical website called "Informed Comment" where he provides a daily round-up of news and events in Iraq and elsewhere in the Arab world. In his new book, Juan Cole steps back from his widely-regarded analysis of contemporary politics to chronicle the first Western invasion of the Middle East since the Crusades. "Napolean's Egypt: Invading the Middle East" is a history of France's 1798 invasion of Egypt, a conquest that still has repercussions today.
As the old saying goes — just a little grain of sand can bring a roaring machine to a screeching halt.
One such case is that of Magalie Laurent, a nurse at a New York hospital who first reported the brutal torture earlier this month of a Haitian immigrant by New York police officers. Thirty-year-old Abner Louima said that police officers beat him, shoved a bathroom plunger up his rectum, tearing his colon and bladder, and then shoved the plunger into his mouth breaking his teeth. Four police have been arrested and charged in connection with the case. Originally, police officers sought to cover the case up. They may very well have been successful if not for the preserving of one nurse.
Guest:
• Magalie Laurent, a nurse at Coney Island Hospital who first broke the story of the torture of a 30-year-old Haitian immigrant.
---