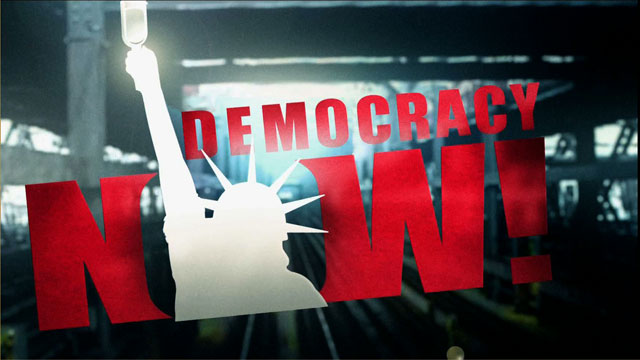 Media Options
Guests
Gloria Contreras-Edin

executive director of Centro Legal, the immigrant rights group that filed the lawsuit. Centro Legal is a non-profit law firm that provides legal services to low income Latinos in the area of immigration law and family law.
---
Links
The musical giant and political activist Fela Anikulapo-Kuti died this weekend at his home in Nigeria. His family said that Fela died of heart failure caused by AIDS. He was 58-years-old.
Guest:
• Diabel Faye, the producer of Radio Kankan, an African music program on Pacifica station WBAI in New York City.
---