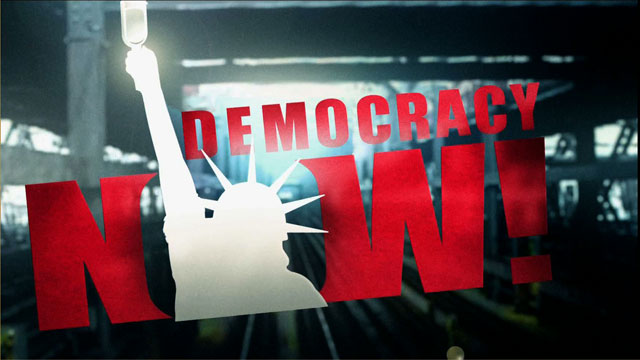 Media Options
Tens of thousands of Zapatista rebel supporters flooded into Mexico City's historic Zocalo square Friday to welcome a caravan of Zapatista guerrillas. The 1,111 masked rebels set off on the four-day, 750 mile trek from their jungle bases in the southern state of Chiapas early last week to mark the establishment of a legal political group, the Zapatista Front, and to galvanize the indigenous movement in the country.
Guests:
John Ross, a freelance journalist and the author of the forthcoming book ??The Annexation of Mexico: From the Aztecs to the IMF published by Common Courage. He is also the author of ??Roots of Rebellion: Indian Uprising in Chiapas, which was an American Book Award winner.
Isabel Molina, a longtime activist and former parliamentarian with the Revolutionary Democratic Party or PRD. She is with the Obando and Gil Foundation, which deals with victims of violence. She is on the transition team of Cuauhetemoc Cardenas, the mayor-elect of Mexico City.
Related site:
??
??.??
??.??
??.??
??
---