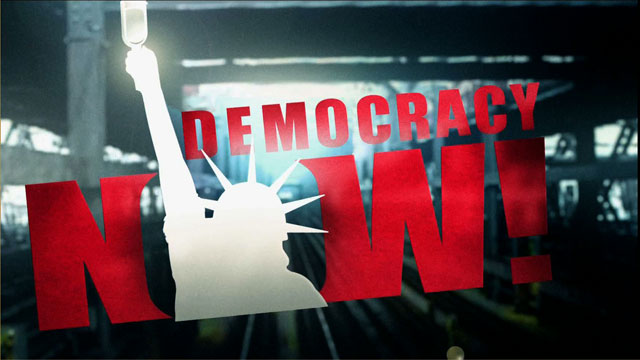 Media Options
It's hard to hear about any news outside the death of the Princess Diana, but last Sunday morning in Phoenix, Arizona, at least five men wearing ski masks raided a house, held children and their parents at gunpoint. They then killed another couple, Chris Foote and Spring Wright, who were living there.
Who were these men in masks and body armor? Those that were caught told police they were bounty hunters looking for a bail jumper. In fact, bounty hunters don't need warrants to raid houses or drag people to jail.
Guests:
Rick Sherlow, contributing editor, Soldier of Fortune magazine, spent twenty years in an army bomb disposal unit, and 6 years in the Bureau of Alcohol, Tobacco and Firearms. Sherlow wrote a piece for SOF on a bounty hunter convention in Tombstone, Arizona.
Linda Ownby, Liberty Bail Bonds, bail bond and recovery agent, Phoenix, Arizona.
Gerald Lefcourt, well-known constitutional lawyer, President of the National Association of Criminal Defense Lawyers. Represented the likes of Abbie Hoffman and the co-defendant of Michael Milken.
Related sites:
---