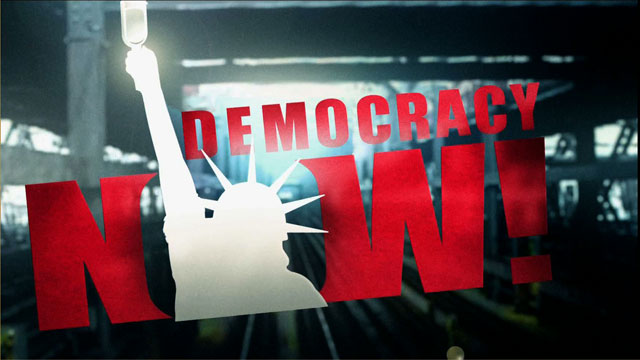 Media Options
The deluge of "good news" continues to flow from the pages of the New York Times and the Wall Street Journal. The stock market's booming. Top execs walk with millions in bonuses. Everything's up, up, up! But is it?
As "Surviving the Bottom Line" with Hedrick Smith begins, the Pulitzer Prize-winning journalist notes that, over the past six years, America has had "steady growth, more jobs, colossal profits, and a record-shattering bull market on Wall Street." However, he also observes that "the same economic earthquake that has generated enormous new wealth for the already affluent has deepened the economic fault-line that divides our society." Joining us now from our studio in Washington, D.C.:
Guest:
Hedrick Smith, won time Pulitzer Prize winning New York Times reporter. He wrote ??The Russians, and now runs a production company and has produced a two-part PBS documentary called Surviving the Bottom Line which will air on public TV stations around the country this weekend.
---