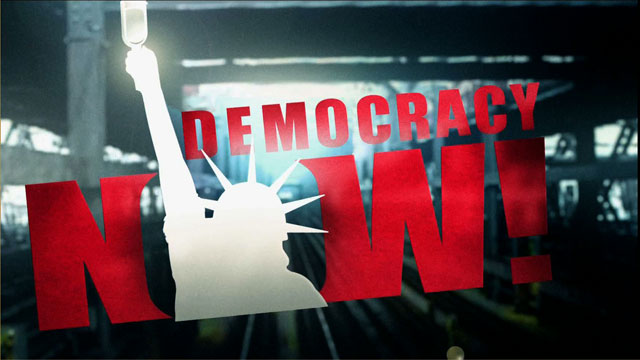 Media Options
In Florida, tomato pickers ended a month-long hunger strike for higherwages yesterday, as former President Jimmy Carter promised to intervene.The pickers are mainly Haitian, Guatemalan, and Mexican. They work in atown called Immokalee in southwest Florida, where the Everglades begin.
The "Coalition of Immokalee Workers" says wages for some 2,500 tomatopickers are lower than they were 20 years ago. Pickers earn 40 cents abucket — about nine thousand-dollars a year, and are seeking a twenty centraise. The Florida Fruit and Vegetable Association, which representsgrowers, claims the current rate provides workers with an hourly wage ofsix to sixteen dollars and an average annual salary of over sixteenthousand dollars.
Guest:
Gregory Asbed, staff person with the Coalition of Immokalee Workers. Formore information on tomato pickers, call (941) 657 1776.
---