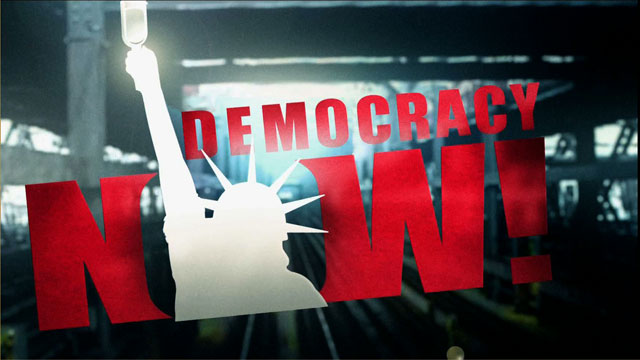 This is viewer supported news. Please do your part today.
Donate
Although the spotlight is on former White House intern Monica Lewinsky, other women have come forward to tell of sexual advances, both welcome and unwelcome, from President Clinton — Gennifer Flowers, Paula Jones, and according to the same source that leaked the Lewinsky story, a former White House aide named Kathleen Willey.
The allegations of these women, if true, point to a pattern of sexual misconduct, much like the one that led to the downfall of another pro-choice politician known for his professional support of women — former Oregon Senator Bob Packwood.
Joining us now on the line is Florence Graves, the reporter who broke the Packwood sexual misconduct story in the Washington Post, along with our guests professors Catherine MacKinnon and Linda Hirshman, and columnist Katha Pollitt.
Guest:
Florence Graves, reporter who broke the Bob Packwood sexual misconduct story in the Washington Post, founding editor of Common Cause magazine, currently a resident scholar at Brandeis University
.
.
.
---