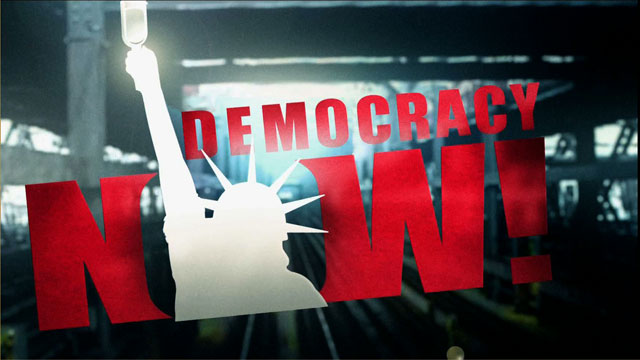 Media Options
Democracy Now! documents for the first time Chevron's role in the killing of two Nigerian activists. The San Francisco-based oil company helped facilitate an attack by the feared Nigerian Navy and notorious Mobile Police (MOPOL). In an interview with Democracy Now!, a company spokesperson acknowledged that on May 28,1998, the company transported Nigerian soldiers to their Parabe oil platform and barge in the Niger Delta, which dozens of community activists had occupied. The protesters were demanding that Chevron contribute more to the development of the impoverished oil region where they live.
Chevron is the third largest oil producer in Nigeria.
Guests:
Bola Ige, one of the Alliance for Democracy, an alliance for pro-democracy activists. Ige serves as deputy leader of Afenifere, pan Yoruba movement. Ige has been involved in politics since age 15. From 1979-1983, Ige served as Governor of Oyo and is currently a participant in the democratic transition.
Oronto Douglas, founder of the Chicoco movement, pan Delta resistance movement, and co-founder of Environmental Rights Action.
---