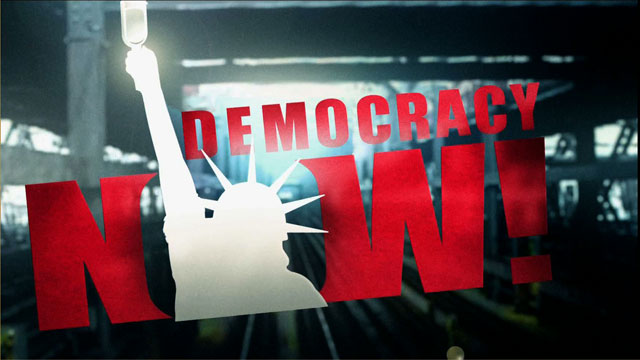 This is viewer supported news. Please do your part today.
Donate
President Clinton yesterday met with Colombia's new conservative President, Andres Pastrana. At the top of their agenda: Colombia s drug trade, and the Colombian peace process. While the Clinton administration has paid lip service to the second issue, it has pumped millions of dollars worth of military aid into the so-called war on drugs. Just this past month, Congress approved a $2.3 billion drug interdiction act that will increase military aid to Colombia, despite its dismal human rights record.
Tape:
Robin Kirk, researcher on Colombia for Human Rights Watch. Kirk spoke at the 11th National Conference of the Colombia Human Rights Network in Washington, DC. The event was co-sponsored by the Washington Office on Latin America and the Center for International Policy.
Related links:
---