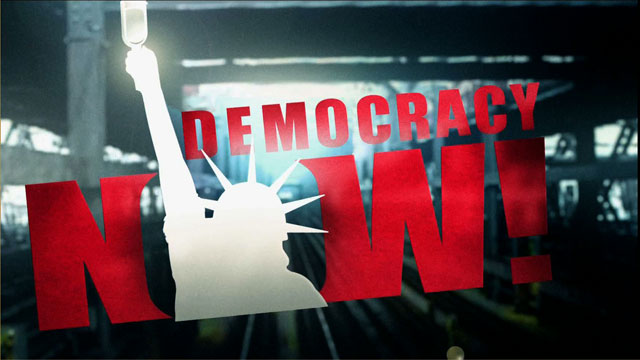 Media Options
The House of Representatives yesterday launched the third presidential impeachment inquiry in U.S. history. This authorizes an unrestricted probe that could range far beyond the fallout from Clinton's affair with Monica Lewinsky. In the end, 31 Democrats joined Republicans in approving the proceedings. No Republicans crossed party lines to oppose the inquiry. House Judiciary Committee Chairperson Henry Hyde said after the vote that he expects hearings to take place after the November 3rd Congressional elections and said he would push to complete the inquiry by the end of the year.
Guests:
Bob Hennelly, covers the Congressional election races around the country for Democracy Now! and has written for several newspapers including The Village Voice and the New York Times.
Jamin Raskin, a professor of Law at American University.
Paul Robeson Jr., the author of Paul Robeson Jr. Speaks to America.
Related link:
---