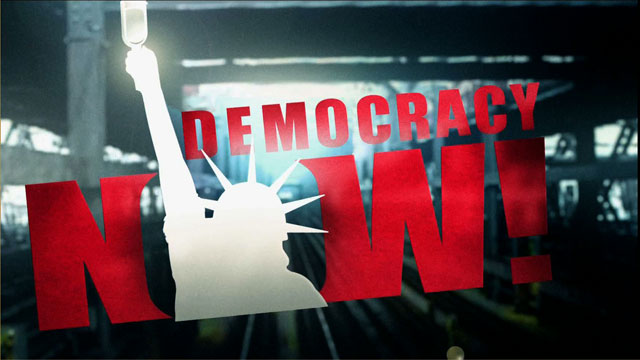 This is viewer supported news. Please do your part today.
Donate
United Nations weapons inspectors resumed their monitoring today of suspected arms sites in Iraq. It is likely that at first the inspectors will limit their visits to sites where they have already installed cameras and sensors for long-term monitoring. The real challenge will come in the next few weeks, when inspectors begin their surprise checks on sites where they suspect Iraq has been hiding materials for weapons of mass destruction. The inspectors returned to Baghdad yesterday after Iraqi President Sadam Hussein promised them unimpeded access to suspected weapons sites.
Guest:
Jeremy Scahill, Democracy Now! Producer reporting from Baghdad.
---