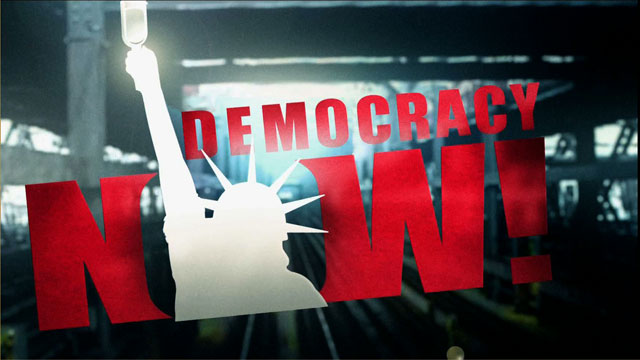 Media Options
The U.S. Supreme Court postponed last night's scheduled lethal injection of a Canadian citizen just 30 minutes before he was to be strapped to a table in the Texas death chamber. The court said the delay was necessary to determine whether Joseph Stanley Faulder's international rights were violated. Faulder's attorneys say Canadian authorities should have been told of his murder arrest and detention under terms of the Vienna Convention on Consular Relations.
Guests:
Maria Carrion, Producer of Democracy Now. She has been in Texas over the last few days covering the death penalty and following the case of Joseph Stanley Faulder and other death row prisoners.
Ray Hill, is a former prisoner in Texas who now hosts "The Prison Show" on Pacifica station KPFT.
Related links:
---