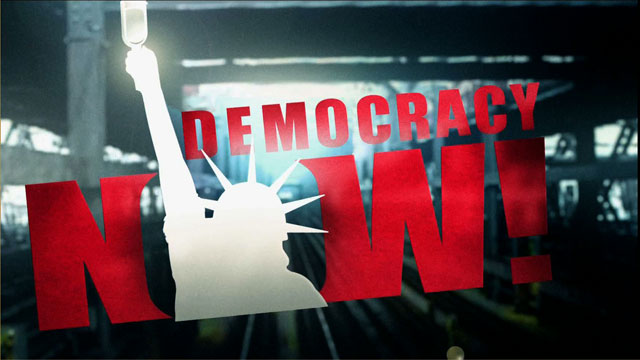 This is viewer supported news. Please do your part today.
Donate
James P. Hoffa this weekend won the presidency of the Teamsters. As he declared victory yesterday, the younger Hoffa vowed to unite a faction-split union, saying the Teamsters had been through a civil war. Hoffa also said there will be a new militancy in Teamsters negotiations that will build on a strategy launched by the union last summer against corporate America. One of the first challenges for Hoffa will be the fact that United Parcel Service is not honoring the contract that was considered a victory for the union following last summer's strike.
Guest:
Stanley Aronowitz, a Distinguished Professor of Sociology at the City University of New York and author of more than a dozen books including his most recent book ??From the Ashes of the Old: American Labor and America's Future.
Related links:
---