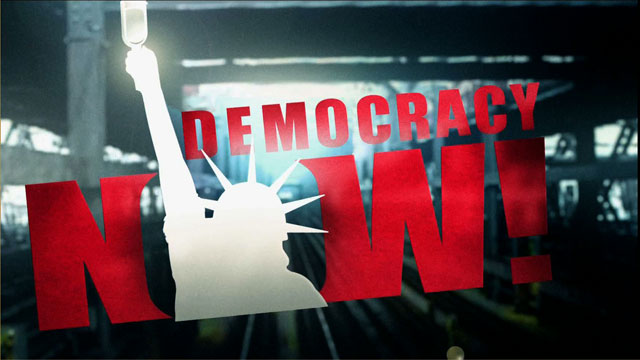 Media Options
President Clinton's top cabinet officials will make Washington's case for air strikes in Iraq today in Columbus Ohio. Though the meeting has been dubbed a "Public Town Hall Meeting" by the administration, there are some citizens who feel it is not public enough and plan to hold an alternative meeting simultaneously outside the gates of the CNN-sponsored event.
Guests:
Mark Stansbury, coordinator of the Middle East Peace Committee in Columbus, Ohio, and one of the organizers of Wednesday's demonstration at Ohio State University. Call (614)252-9255.
Ron Kovic, disabled Vietnam veteran, author of ??Born on the Fourth of July and an anti-war activist for 30 years.
??
.
.
.
??
---