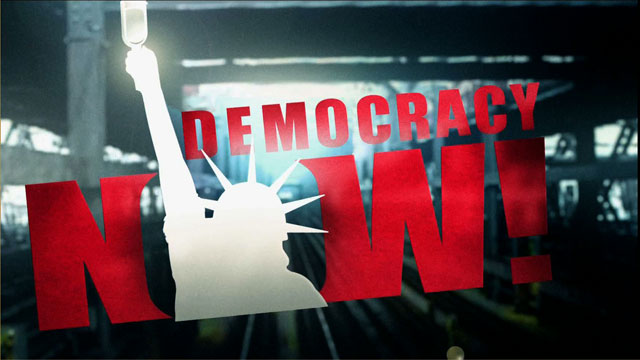 This is viewer supported news. Please do your part today.
Donate
Every member of the current Voices in the Wilderness delegation to Iraq is a war tax resister. If the US strikes Iraq, they will put out a national call for US citizens not to pay taxes. War tax resistance runs the gamut from not paying the federal tax on your phone bill, which was established as a war tax during the Viet Nam war, to not paying your income taxes and using the money saved to support peace groups.
Guests:
Karen Marysdaughter, National War Tax Resistance in Monroe, Maine. Call (800)269-7464.
.
.
.
---