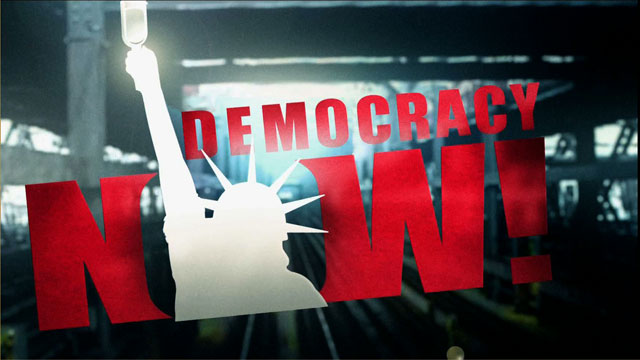 Media Options
Today is Ash Wednesday, considered by many Christian peace activists as a day of penance and collective action in defense of others. To mark the day, many religious and secular activists will be participating in demonstrations calling for the lifting of sanctions against Iraq.
Guest:
Father Daniel Berrigan, a Jesuit priest, peace activist and author of more than 50 books, including ??No Bars to Manhood, ??The Trial of the Catonsville Nine, and most recently, ??Ezekiel.
Art Laffin, of Voices in the Wilderness. He just returned from Baghdad and is the author of ??Swords into Plowshares, a history of non-violent resistance from 1980-1997.
---