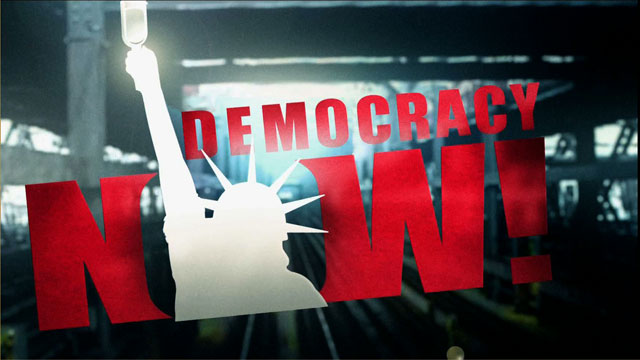 Media Options
An extremist anti-choice group calling itself the "Army of God" allegedly has claimed responsibility for the clinic bombing in Birmingham. In letters sent to several media outlets, the group also stated it will target anyone who makes, markets, or sells the abortion pill RU-486.
Guest:
Larry Lader, president of Abortion Rights Mobilization, which manufactures and distributes RU-486 through hospitals and clinics in the United States. He is also the co-founder of N.A.R.A.L.
Related Links:
2/4/98 Democracy Now!–"Analysis of CIA Report on its Involvement in Drug Trafficking"
2/3/98 Pacifica Network News–"Bombers for God" /A>
.
.
.
---