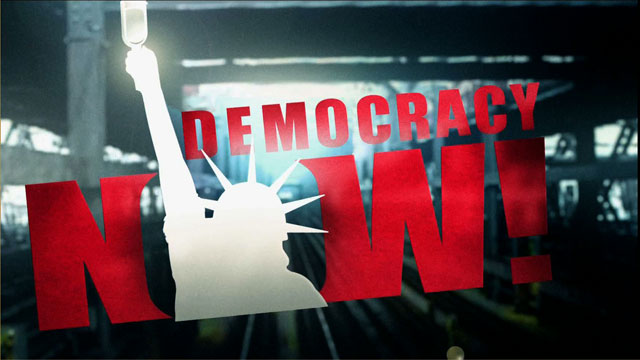 This is viewer supported news. Please do your part today.
Donate
For months, Clinton has been excoriated for weakness in responding to Saddam Hussein's refusal to allow weapons inspectors into certain sites in Iraq. Now the drumbeat for war is getting louder. Much of the news media and many Republican leaders are calling for a military blow against Iraq to rid the region of its suspected biological, chemical, and nuclear arms-making capacity.
Guest:
John Tirman, author of ??Spoils of War: The Human Cost of America's Arms Trade, former Time Magazine reporter, executive director of the Winston Foundation for World Peace in Washington.
---