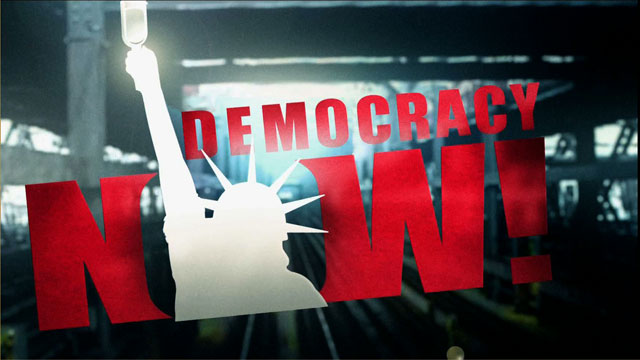 Media Options
In Uganda, the Clinton's focus on education. The Clinton's visited school outside the capital of Kampala. President Clinton pledged $120 million to train more teachers and connect African countries to the Internet.
Guests:
Justin Forsyth, the director of the Oxfam International office in Washington DC. Oxfam is an international non-profit aid agency working grassroots groups in 120 countries to combat poverty and injustice.
Charles Lwanga-Ntale, the director of Development Research and Training, a non-governmental organization based in the Ugandan capital of Kampala.
Helen Wangussa, the central coordinator of the African Women's Economic Policy Network, a continent-wide network of rural-based women's organizations that organize around the right of women's participation in economic policy design. They have affiliated groups in Senegal, Guinea Bissau, Zimbabwe, and Morocco. She joins us from Mukono, Uganda, a village outside Uganda's capital Kampala, where President Clinton spoke today.
Related links:
---