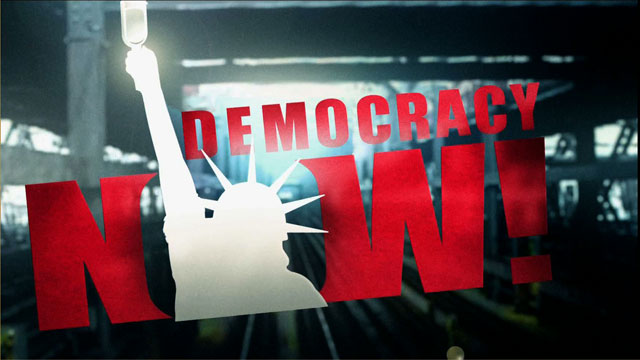 Media Options
In a series of articles about the small arms trade in Africa which appeared in the most recent issue of The Earth Times, one high-lighted quote reads, "We don't manufacture weapons of war in Africa. The day the developed countries pass a resolution to stop arms to Africa our wars will stop." It is not only weapons but military training as well. The Washington based group Demilitarization for Democracy recently issued a report outlining U.S. military support for dictators in Africa.
Guests:
Scott Nathanson, acting director of Demilitarization for Democracy, a research and advocacy organization based in Washington, D.C.
Ashali Varma, reporter for the Earth Times. She has an article in the most recent issue of the paper called ??The Real Victims describing the effects of the small arms trade on women in Africa.
Isha Dyfan, a lawyer from Sierra Leone. She is the commissioner in charge of advocacy in the Federation of African Women Peace Networks, a continent-wide organization representing more than 25 grassroots peace organizations in Africa. She was targeted by the military junta in Sierra Leone for speaking out and her home was burned down. She currently lives in exile in the United States.
Related links:
??
.
.
.
??
---