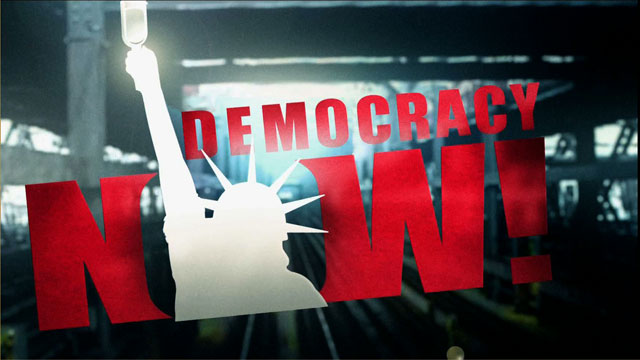 This is viewer supported news. Please do your part today.
Donate
For more than four months, environmentalist activist Julia Butterfly has been perched 180-feet high in a 1,000-year old redwood tree. In northern California, during the record tree- sitting protest, Ms. Butterfly has withstood the heavy rains and blasting winds of El Nino's winter storms, as well as harassment from the logging company MAXXAM/ Pacific Lumber which has used searchlights and foghorns to disrupt her sleep.
Guest:
Julia Butterfly, environmental activist and memeber of North Coast Earth First!
Related Link:
---