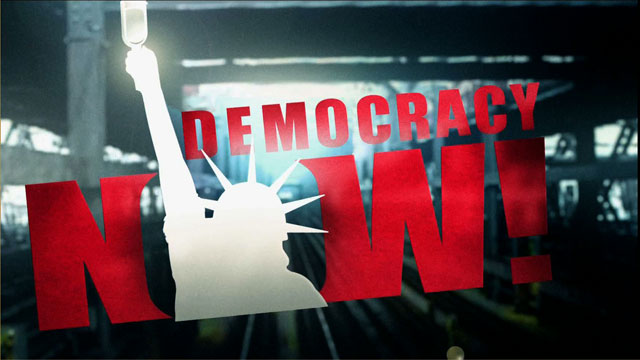 Media Options
Several prominent critics of the dictator Suharto demanded an end to his 32 year rule today. A group of retired generals and cabinet ministers issued a statement urging the pro-Suharto assembly to revoke the appointment of Suharto as President. This comes as nationwide campus protests have begun to spill over into the streets of Indonesia over the past few weeks.
Meanwhile the U.S. last week gave the Suharto regime $1 billion in loan guarantees, free of any conditions concerning human rights abuses. Almost simultaneously, the Pentagon, citing unrest, temporarily suspended joint military training exercises with the Indonesian military. These two people testified at a Congressional hearing last week about the torture then endured at the hands of the military..
Tape:
Pius Lustrilanang, an Indonesian student activist kidnapped by the regime in February, interrogated and tortured.
Guest:
Contancio Pinto, an East Timorese activist who was tortured by the Indonesian military. He is author Timor's Unfinished Struggle. He currently lives in the US.
Related Links:
.
.
.
---