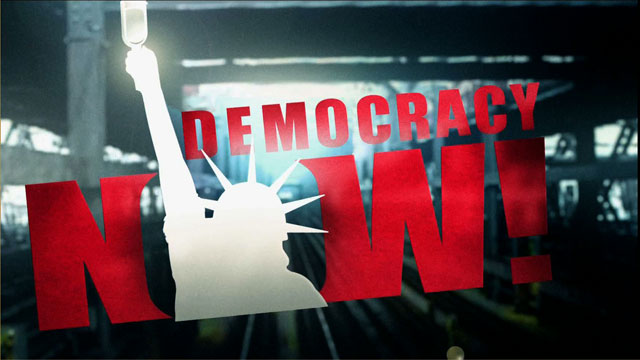 Media Options
On Democracy Now! over the past few weeks we've been looking back 30 years to the year 1968. It was the year Martin Luther King Jr. and Robert Kennedy were killed, the Vietnam war took a record number of lives and the civil-rights movement and the anti-war movement began to rapidly converge. Well, today on Democracy Now, we want to go back even further to take a look at some of the pivotal moments in African American history.
For years, historian William Loren Katz has chronicled the history of the African American struggle for liberation in this country. His books often uncover little known or unknown first hand accounts from the people who shaped history. Some of them are well-known and some have been whited-out in history text-books and college classrooms. Katz's book ??Eyewitness is widely considered a "filling in" of the missing history of African Americans. Today we want to bring you a talk by William Loren Katz where he takes on some myths about African American history and puts back some of the missing pages of this history.
Guest:
William Loren Katz, is author of several award-winning books on African American History, including ??Eyewitness: A Living Documentary of the African American Contribution to American History.
---