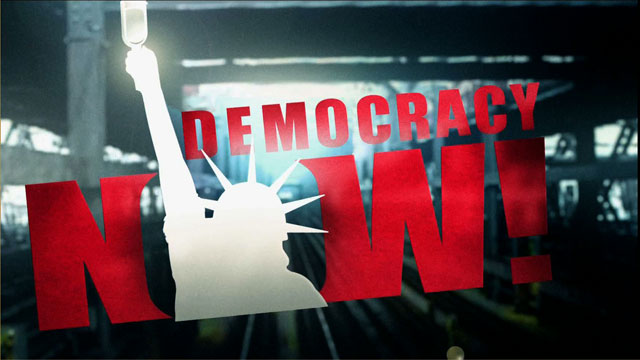 Media Options
Last week, a Florida women's clinic was attacked by anti-choice activists who bombed the clinic with tear gas. In Wisconsin, a federal appeals court Tuesday upheld a decision that bans a form of late-term abortion that opponents have labeled "partial-birth abortion" and called for life sentences for doctors who perform the procedure.
But across the nation, from Miami, Florida; to Kingston, New York; women's rights to access for safe and legal abortions is being threatened from another front. More and more non-sectarian hospitals are merging with religious hospitals, and the result is that hospitals without overt religious affiliation are being forced to comply with what is called the "Catholic Ethical and Religious Directives for Healthcare." These directives are forcing hospitals to cut reproductive health care for women, including contraception, abortion, tubal ligation, and fertility services.
We now go to Manchester, New Hampshire, to talk to one woman who was forced by the recent merger at her local hospital to travel 80 miles this weekend, at peril to her own life, to have an abortion. We'll call her Kathleen. She is a Medicaid patient who miscarried her first pregnancy, and who developed complications with her latest pregnancy. Her local hospital, now affiliated with a nearby Catholic one, has refused to allow her doctor to perform an abortion until she develops signs of a tubal infection. We'll also talk to her doctor and to Lois Uttley, director of MergerWatch — an organization that tracks these mergers and helps communities fight the loss of reproductive services for the women who live there.
Guest:
"Kathleen", a Medicaid patient in Manchester, New Hampshire.
Dr. Wayne Goldner, Obstetrician/Gynecologist practicing in Manchester, New Hampshire.
Lois Uttley, director of MergerWatch, an organization that tracks mergers between non-sectarian and religious hospitals.
Related Link:
---