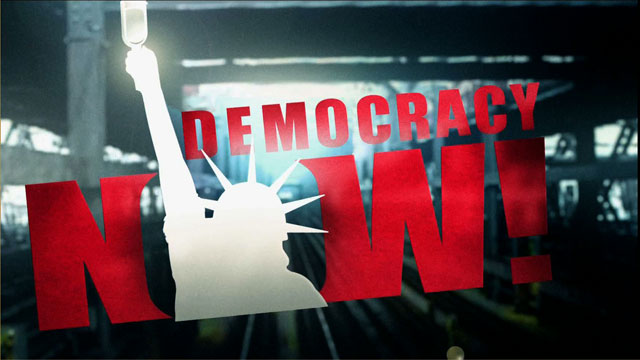 Media Options
The largest gathering ever of the leading companies in the biotechnology industry is taking place this week in New York. It is sponsored by the Biotechnology Industry Organization, the world's largest biotech group, representing almost 800 companies and more than 20 countries.
While the industry's words claim to champion the dissemination of knowledge, the biotech company, and the industries it serves — the food, beef, and dairy industries, have been anything but open. Companies like Monsanto are famous for suing or threatening to sue those who have criticized them.
When former cattle rancher Howard Lyman appeared on The Oprah Winfrey Show in 1996 to share his insider view of the danger of Mad Cow Disease spreading to this country, his revelations about the beef industry prompted a group of Texas cattlemen to file a lawsuit charging Lyman and the talk show host with "food disparagement."
Guest:
Howard Lyman, is the president of the International Vegetarian Union. He is the author of ??Mad Cowboy: Plain Truth from the Cattle Rancher Who Won't Eat Meat, published by Simon and Schuster.
Related links:
??
.
.
.
??
---