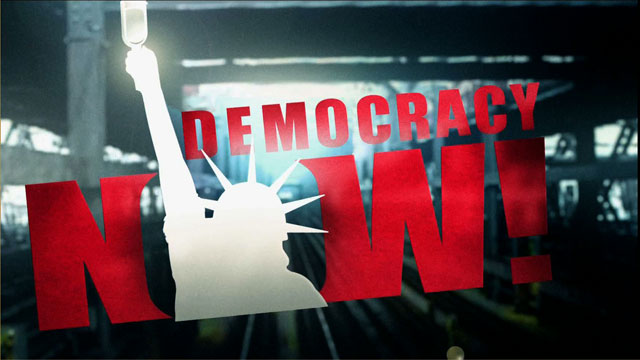 Media Options
Yesterday we brought you some voices from the first Black Radical Congress, which took place last weekend in Chicago. More than 2,000 people participated in the workshops, in the words of their brochure, to come together to learn, struggle, study, and strategize. More than 140 presenters, including trade unionists, youth activists, prominent academics, and community organizers, led workshops on issues such as police brutality, the eradication of welfare, environmental racism, and economic justice.
One of the goals of the Black Radical Congress is to foster inter-generational dialogue between veteran and youth activists.
Tape:
General Baker, is a legendary Detroit activist. He was part of the Dodge Revolutionary Union movement, later the League of Revolutionary Black Workers. He is an organizer with the United Auto Workers, and chair of Revolutionaries for a New America
Kim Deal, is a labor activist who organized public service workers at the University of North Carolina. She now works with the Institute for Southern Studies in Durham, North Carolina.
Barbara Smith, is a black lesbian feminist writer and activist. She worked in the civil rights movement in the early 1960s and in opposition to the war in Vietnam. In the 1970s she was co-founder of the legendary Combahee River collective — a grassroots feminist organization based in Boston. She was later co-founder with Audre Lorde of Kitchen Table Women of Color Press, the nation s first press dedicated to women of color. Smith now works with the Feminist Action Network in Albany, New York. She is the editor of several collections including ??Homegirls: A Black Feminist Anthology, and is co-editor of ??The New Readers Companion to U.S. Womens History and a forthcoming book, ??The Truth that Never Hurts.
Kim Springer, is an activist based in Atlanta. She is a graduate student at Emory, who is documenting the history of the black feminist movement. As an undergraduate at the University of Michigan, Ann Arbor, she was an organizer with United Coalition Against Racism and the Ella Baker/ Nelson Mandela Center.
Related links:
??
??.??
??.??
??.??
??
---