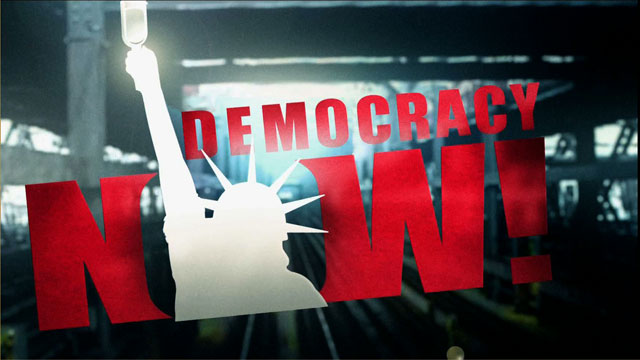 Media Options
Peruvian president Alberto Fujimori refused to pardon an American activist serving a life sentence in Peru, despite calls for clemency or a new trial from his Prime Minister.
As many listeners of Democracy Now know, activist Lori Berenson was arrested in 1995 and charged with aiding the Tupac Amaru Revolutionary Movement. She was convicted in 1996 in a secret military trial with hooded judges and sentenced to life in prison.
This week, the new Prime Minister of Peru said that Lori Berenson should be freed from prison and expelled from the country. He also said the charges of treason against her were erroneous and that her secret military trial was part of a repressive judicial system.
Guest:
Mark Berenson, is the father of Lori Berenson and Professor emeritus of statistics at Baruch College at the City University of New York. He has just returned from a visit with Lori at the prison in the Andes Mountain. Rhoda Berenson, is the mother of Lori Berenson and Professor of physics at Nassau Community College in New York.
Related links:
---